DOWNLOAD:
https://mega.nz/file/wHxVAKpJ#gJjdTDb9fhbvUXDbdsKGA_r96WJejfny21Ni3X0LWfo
SONGLIST: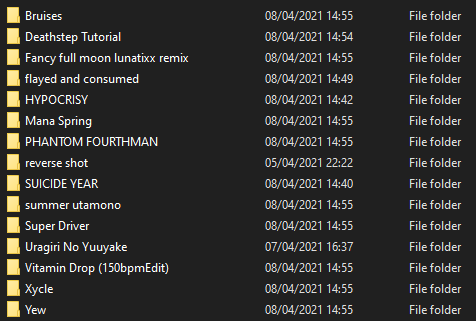 WOW I'm releasing my first ever pack, isn't that crazy?
I started charting a few months ago, I think I have finally reached the point to where I am happy enough with my files to release my own pack.
I put a lot of work into the files (minus the GFX they suck lol) but I hope you can enjoy them.
Feel free to score post or share your thoughts on the files in the comments and thank you for playing!
More to come in the future…