DOWNLOAD LINK: https://drive.google.com/file/d/1M3FWKjdnni5X6H2_SGBoozIvMoFNtMQk/view?usp=sharing
TRACKLIST: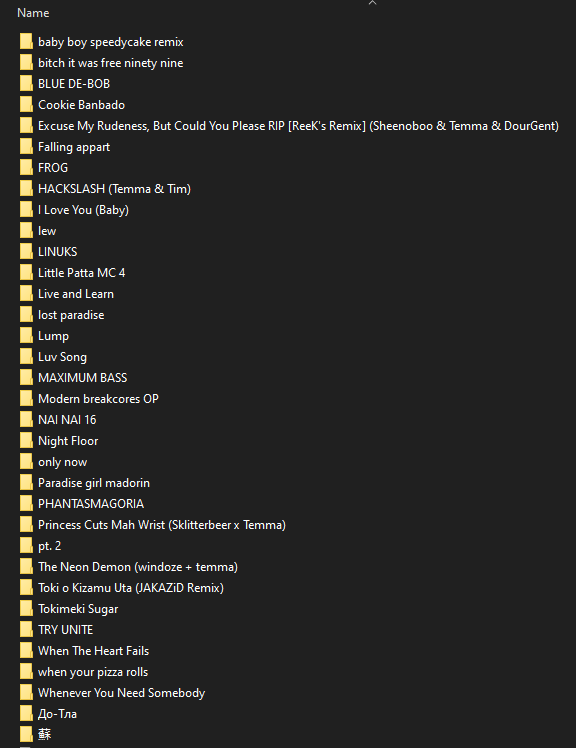 (OVER DOUBLE THE FILES OF THE FIRST PACK !!!)
It is finally here… after so long…
I've been working on this pack for quite a while now and I would say I'm finally happy with it. Since it has been worked on over such a long period of time the quality of the files vary a bit as I've improved at charting. It was really fun to make but I don't think the next one will be coming out any time soon as I've slowed down a bit with charting and want to focus more on quality rather than just churning out a hundred mediocre files everyday.
There's a few collabs this time so special thanks to Samctuary, sheenoboo, Tim, Windoze and Sklitter for helping out and thanks again to Foxfire for testplaying and giving feedback on my stuff for the millionth time.
ENJOY!!!
(PS. Listen to my music…)