click the banners above to download
Hello, towakane here. I want to release my collaboration pack and also all of these files are uploaded with permission from the original charter.
These are the files that have been highlighted from the Ranked, Loved sections, and files from my friends as well. So I took it from that sections because of its good quality and also fun to play. The packs contain some long-note/hold-note files too. For those wondering, Yes. Some of these are osu!mania converts.
Song list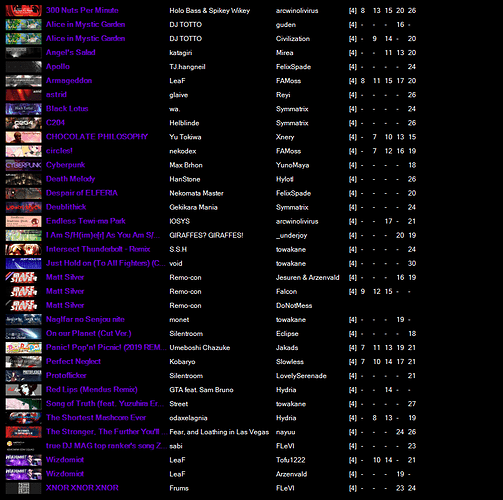 As we can see, some of the songs have multiple charters here. So instead of compiling them into one, we separate them so we can give a strong emphasis to who charted that.
Also, this pack is inspired by the Mini Game pack.
May 13, 2022
I added links to each of those files which are from osu.
(click the banners to go to the link.)
Links
Sorry for the double edits. I accidentally pressed enter before, lmao
HF!