APRIL FOOLS!
If you refused to download asa3 because of april fools, then let me spill the beans: it was actually this pack instead, full of nightcored bangers with a thick bunch of fun charts.
THIS RELEASE HAS A COUPLE EXTRA CHARTS, separate download for those that don't want to download the whole pack again here.
Had lots of fun looking for songs for this one, and reading through cringeworthy 2000-2010s youtube comments lol.
the bangers: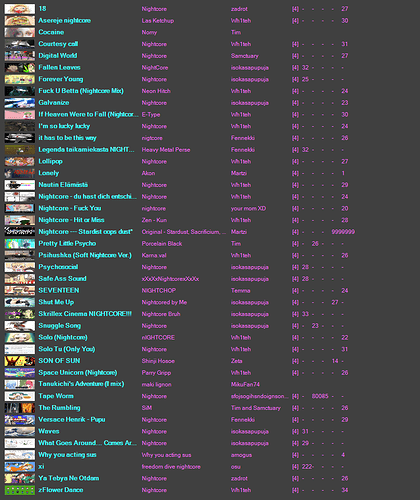 Thanks to all the charters for participating in this dumb ass pack idea.
…Windoze where chart?
Anyways:
▬▬▬▬▬▬▬▬▬▬▬▬▬ஜ۩۞۩ஜ▬▬▬▬▬▬▬▬▬▬▬▬▬
SHUT UP AND ENJOY THE NIGHTCORE
▬▬▬▬▬▬▬▬▬▬▬▬▬ஜ۩۞۩ஜ▬▬▬▬▬▬▬▬▬▬▬▬▬