Welcome to the release of Certified Hood Classics.
This has been a project I started in late January this year, where my method of getting files was just bugging charters and friends who make things I enjoy if they wanted to be a part of this.
Hopefully you all can find the same enjoyment I do from the things all of the people here make.
Thank you to the charters who were happy to send files my way. You're all the reason that I enjoy sticking around in the rhythm game community.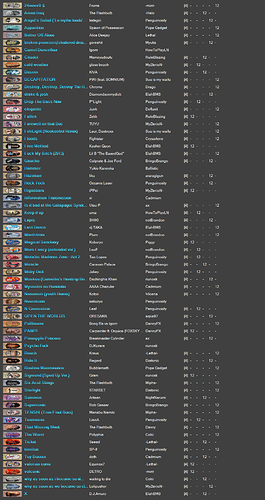 Avg difficulty ~ 23
Banner Artwork by Candy
Special Thanks: ZeroRam, Lethal, and Ing