Hey everyone, Poi Moi here!
What is X-Mania?"
X-Mania started out as a meme pack in the earlier days, like before I discovered Etterna. The pack was never finished, but years later I took a look at the pack and decided to turn it into something else. It ended up become a collection of older files that my friends and I have made. Now it wasn't JUST a collection of older files, some of the files in the collection were either worked on, improved, or just extended with more modern charting, though this wasn't done with every file.
What is X-Mania 2?
Literally the same thing, but it had open submissions this time.
What was the submission criteria?
It was really simple. People could send files they deemed as old (with files no more recent than 2021), whether they be pad files, files for FFR, or old Osu!Mania files, anything old was welcomed! There was no real quality standard anyone needed to meet, as if it's old then they had a good chance of being accepted into the pack.
Who's in the pack?
-Poi Moi
-Ricetoast (Thanks for filling up half the pack lmao)
-Kyu
-LDUR
-Tsana
-fishingmaster37
-Magikarp1234
(KEEP IN MIND THAT THE CHARTS IN THIS PACK MAY NOT REPRESENT THE CURRENT CHARTER'S SKILLS.)
How to download?



Click the banner to download the pack!
Songlist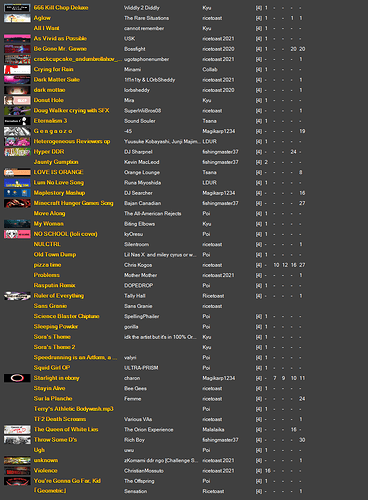 Will there be a third pack?
Yes, probably. I still have some old files I left out with the intent of making another pack. And no, there will not be submissions in that one, just me and my friends.