Other File Formats
.7z .tar.gz NoVideo(.Zip)
Song difficulties are rated by Etterna Difficulties in version 0.71.1, rounded to the nearest whole. Proceed with caution D:
Looking for Previous Goldstinger Releases?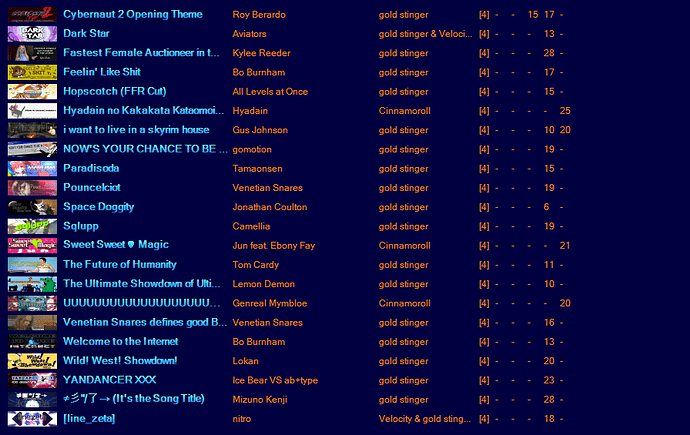 Can download by clicking the banner at the top, or choosing your preferred zipfile below the banner.
Can view the FFR Release thread (with all its traditional shitposting & memes) here.