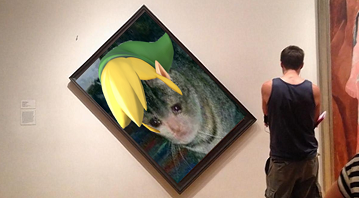 Hey everyone, this is my next pack I'm making. The songs have no specific theme but the files will be mostly technical with a few dumps in between.
For the first time, I will be taking submissions. Some things to note:
The genre doesn't matter much to me, but if you submit (good) speedcore, trance or trap (or nostalgia shit from the 2000's) you have like 99% chance of being accepted.
Files should range between 1:45 and 5 minutes.
Likewise, difficulty should be around 15 to 25. Close to 20 is best.
Technical (dump) files are preferred
Would be great if your files aren't included in another pack already, save if it's your own.
I won't set a deadline right away, just when we close in on 25-30 files and I am satisfied with the pack.
Make sure to make the file name "Song (Mapper)"
Contact me on Discord: Sklitterbeer#7293
You can also PM me on here, but discord is preferred.
(x-post from FFR)