Here i will post all my EPIC scores that i wanna shove in your faces.
Well? I'm waiting! Show me some EPIC scores bro.
This is a score i am very happy with. I wasn't actually tired after playing it even. I think my conserving skills are improving a lot.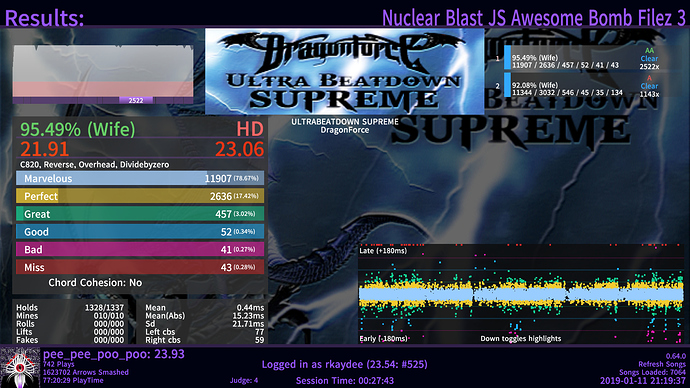 Yeah that is some serious stamina, great job dude!
Had a good session a couple of days ago.
Some of these scores are a little sad though considering i didn't AA.
Still overall happy with this session.