click the banner to download or click here
honestly, i was never expecting to make a sequel to the original polarin pack but after realizing that the amount of new charts i had was sufficient enough to make a sequel, i decided to make one. the purpose of the original polarin pack was to give me a place where i can upload and share some of my maps that couldnt be uploaded. (because of osu's upload limit



) and although i currently do not suffer with this uploading issue, i felt as if a lot of the charts on the original polarin pack were outdated, and just plain bad and i felt that polarin pack really needed a sequel. so here we are today, with 25 more charts, released exactly 4 months later from the original polarin pack. hope you all enjoy these little files!!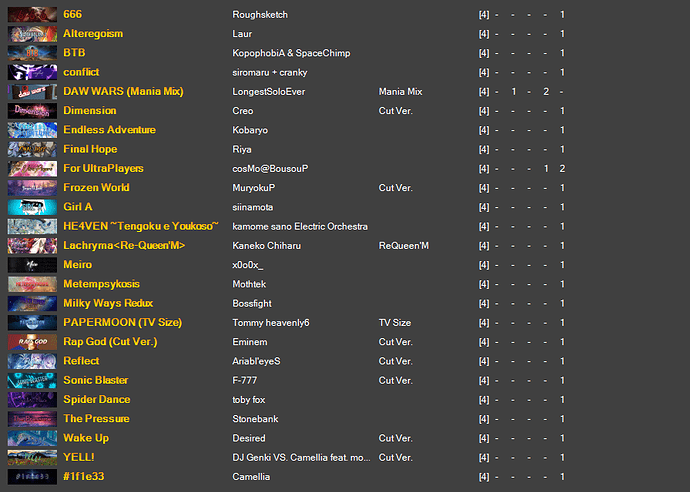 from dense tech, to light jumpstream, to speedy dumpstream, to anchorjack, to friday night funkin charts, i have many different types of files to share with you all
HUGE thank to nate for converting a few of the charts for me, as well as testing the pack and finding bugs and metadata issues for me!
that's basically it, enjoy!
polarin pack 3 soon?
ㅤ
ㅤ
ㅤ
ㅤ
ㅤ
ㅤ
ㅤ
ㅤ
ㅤ
ㅤ
ㅤ
ㅤ
ㅤ
ㅤ
ㅤ
ㅤ
ㅤ
ㅤ
ㅤ
ㅤ
ㅤ
ㅤ
ㅤ
ㅤ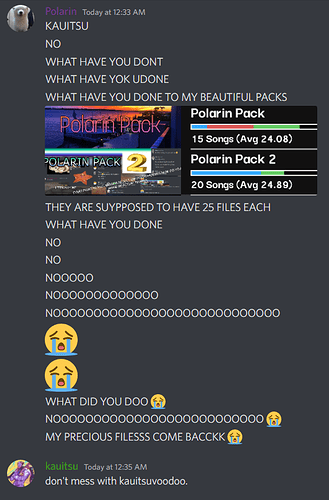 dont mess with him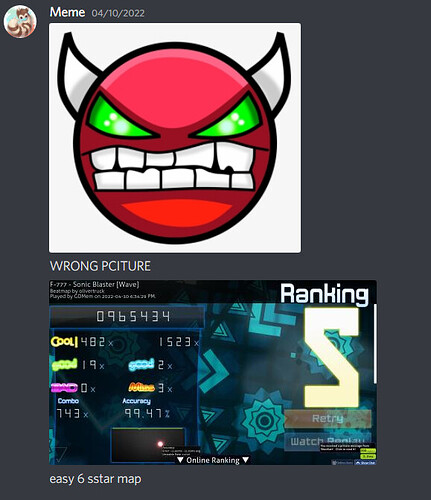 sonic blaster hard demon