Click the banner to download.
Or click here.
Hello etterna players.
I usually make loose charts, but this time I tried to make them with each skill set in mind.
I hope you can enjoy it leisurely~
[Member]
EGStep,eclair
[Skillset]
Jumpstream,Handstream,Chordjack(and a little dump and techinical)
[Songlist]
Many of the songs are cute and groovy. (Simply my taste)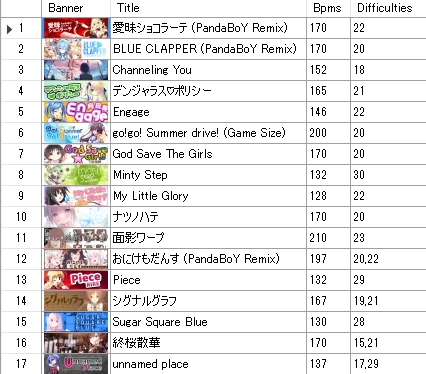 [extra]
EGStep has submitted charts to the Overcome CV Package series.
eclair has submitted charts to the Super Polska Chordjack series.
Please check them out if you like.