DL

Click the DL or banner to download.
Hello.
This is the first package that I packed.
Whenever I had time, I did my best to check.
I would appreciate it if you could enjoy this pack.
Thank you very much for your help, Mouse.
And thank you so much to the participants who participated in this pack.
[Pack Master]
powersex
[GFX]
Mouse
[Participating mapper]
10Dollar, ade_maine, ATTang, jumpcross, Lynessa, Magikarp1234, Merian, Mouse, New-USERNAME, nonamed1464, Popomon, powersex, RaulGel, Rio1-, Shirou, TanTan, tptplayer
[82 SONGS LIST]
https://i.imgur.com/HMKCUUj.png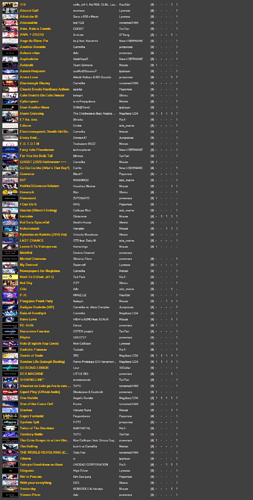 S E X