Im super proud to present the sequel to my most popular pack: Fiery Stream Pack Vol.2!
This is oriented as the title suggests around streams, but unlike the last pack, this is only jumpstream and handstream files.
This pack is 100% my best work from files to gfx with some of my favorite songs and im super happy how every file came out which isnt common for me to say lol.
This pack also features 5 boss files to test your stream and stamina skills to the max!
I hope you enjoy this pack as much as i enjoyed making it!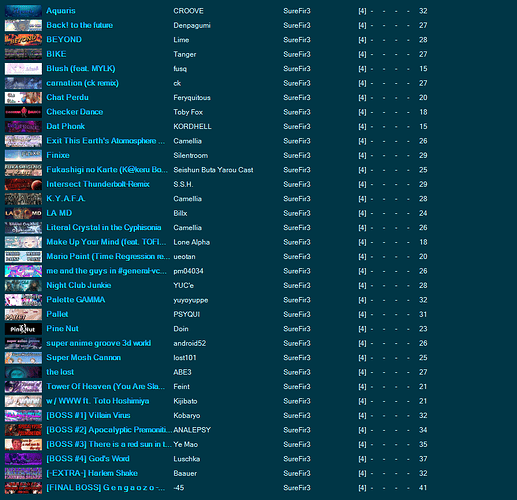 (and no the bg for aquaris doesnt have a watermark stop looking…)