Click the banner to download the pack
Hello, FelixSpade here. I charted some various things from conventional charting to dumps with other 4 charter as well. Compared to my previous pack, this pack have a same amount of dumps and conventional one. I called this pack 'Demise' as I won't be doing much charting and play after this release.
Here's some songlist: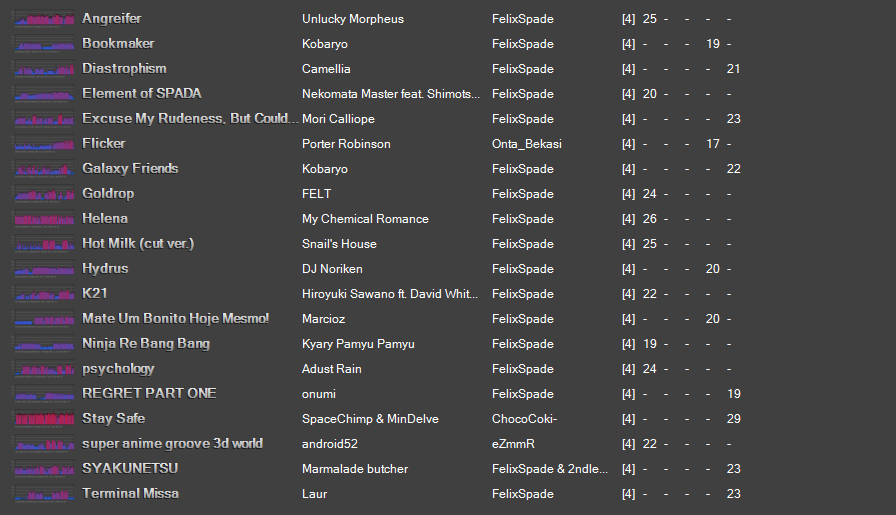 Beginner's diff contains dumps, Hard contains conventional charting, and Challenge contains semi-dumps.
Have fun!
Special thanks to eZmmR, ChocoCoki-, 2ndlegend, and Onta_Bekasi for contributing in this pack!
Also thanks to Bestfast, Evening, and nayuu for playtesting and modding Goldrop!