Click the above banner to download! Or click here!
Hi all! I just finished my pack and am happily releasing it unto the world! Enjoy 24 songs with 2 difficulties each! Behold: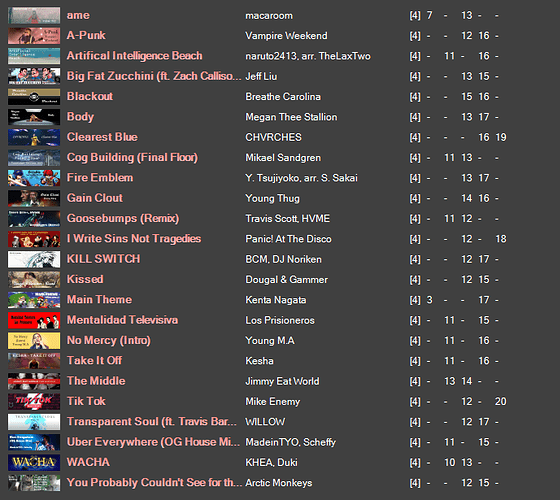 (Chart difficulties displayed in MSD, rounded)
If you like any of these songs or enjoy simple, accurate patterns, I encourage you to try it out! I am still looking to improve my charting so please send any feedback my way. (Thanks to everyone who already has!)
Enjoy the pack, and keep tapping those keys.
David [aDavid4] [doublesquare]