CLICK THE BANNER???
(or the backup link here)
As a wise man once said: "I LOVE MY FILES, IF U LOVE THEM 2 THEN THAT'S WIN FOR ME BOI VOLUME 2".
Here's a little something to stave you off until Valedumps 3, a bunch of dumps from the coolest kids on the block.
Boring rambling for people who want to read instead of play:
I wanted to make a pack with songs that make me TAP MY FOOT!!! and lots of replayability so here we are.
The concept of the pack was fairly simple: if it's fun, it's in. The pack mostly consists of structured dumps where patterns are the focus over the amount of different snaps that you can fit in a single measure (with some exceptions).
As for myself, I think I grew a lot since my previous pack (STEP_PROJECT) and these new files are more representative of the type of file I'm happy to release nowadays. So give it a shot and I hope you enjoy the efforts of all the steppers who contributed to the pack.
Many many thanks to everyone involved:
Tim (Main playtester, true homie)
Ptet
Sheenoboo (Thanks for GFX on your files and Higu OP!)
Dourgent
Windoze
Speedpaint
Zeta
Poco
Songlist: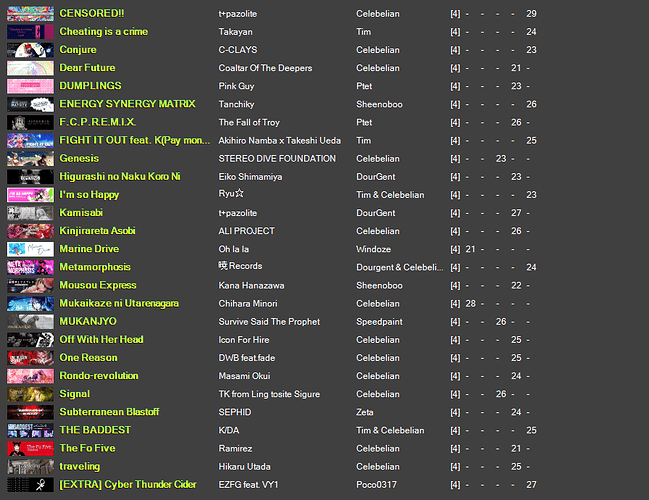 FAQ:
Q: What's so delicious about this edition?
A: The pack used to be not delicious, now it is (important distinction).
Q: Are you actually married to Tim?
A: Not yet!
Q: That's not a dumpling on the banner!!!
A: Ok but Celeb Xiao Long Bao doesn't really roll off the tongue.
paq