DL
<< Google Dirve
DL
<< MediaFire
Hello.
This is the last file and package, and I tried to fill in 50 songs, but unfortunately I submitted 25 songs.
A lot of things have happened in the meantime, and I had a lot of fun working on packages, playing games, etc.
I think I'll play the game from time to time, but I don't think I'll make a file.
I'm too busy preparing for my wedding and may not be able to play at all from the moment I live with her.
Thank you to everyone who liked me, talked to me first, and did my file.
Mr. Powersex left the game because he was busy in his present life, but thank you for being with him.
ETTERNA managers, thank you for your hard work and it was so much fun. THX.
25Songs List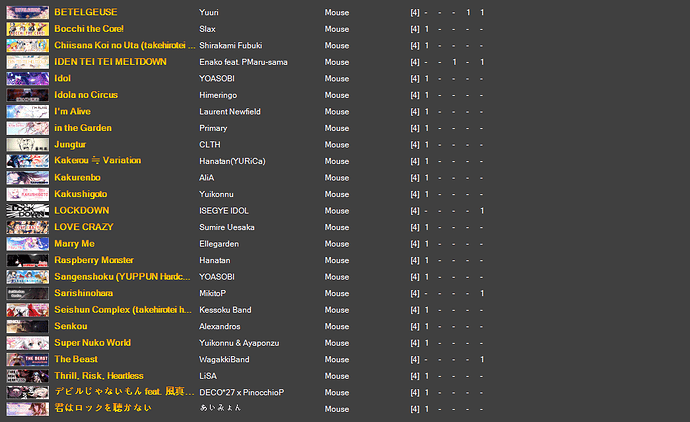 Thank you so much to 774, Noire for doing the test.
[Series Packages]
M Revolution 1 : link
M Revolution 2 : link
M Revolution 3 : link