Click here to download the pack
Hi! This is the second pack that show the Indonesians ability to chart a song. Contains 44 songs in this pack. As always, there are some dumps and non-dumps that using their various style of layering and patterning approach.
Credits :
MEGAtive for providing a good gfx
and everyone who participating in this pack project!
— Song List —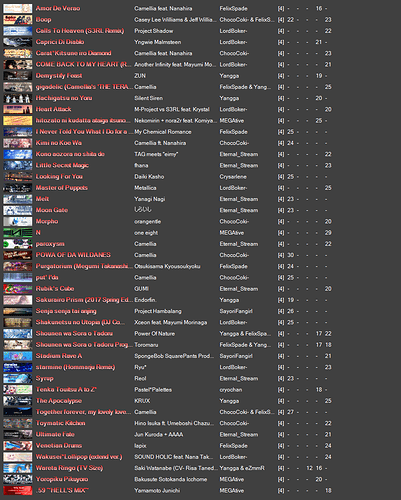 Have fun and Thank you~