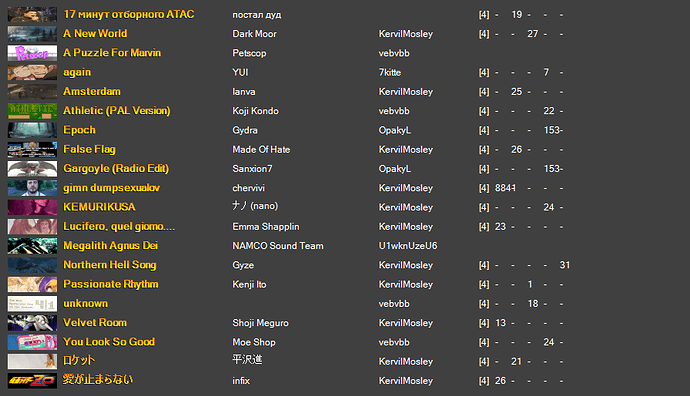 Hello everyone! I'm russian guy KervilMosley and eager to introduce you my first mini pack. There you can find some shitty (or not) dump files by me and cool files by my friends. Difficulty varies from 05-30msd, but in priority 21-26.
Thank you vebvbb for cool files.
Thank you U1wknzeU6 for Megalith ~Agnus Dei~ remake
Thank you OpakyL for Epoch and Gargoyle.
Thank you 7kitte (ouei) for Again.
THANK YOU THANK YOU THANK YOU THANK YOU.
If you want to be a part of next one DM me in discord: KervilMosley#2901
DL link:
https://drive.google.com/open?id=1Awqbo6_jZhw-soBLEuxN6EFI10wEmivq