This pack is a project of mine (KELA_Aitokala/Fisu) and a friend of mine (Akseliq) that we have been working on since last september. Many times we ran out of motivation, but finally, we brought it to an end. Also featuring a guest chart from pwae.
Download links
MEGA: https://mega.nz/file/71EQTLYJ#eajn8NDCtX5bJU0obUk6dQvFzzpgYZXDs3-S8YsUlv8
Dropbox: https://www.dropbox.com/s/mzur5fzmk7jmj2d/Ilmainen%20Ampari.zip?dl=1
Songlist: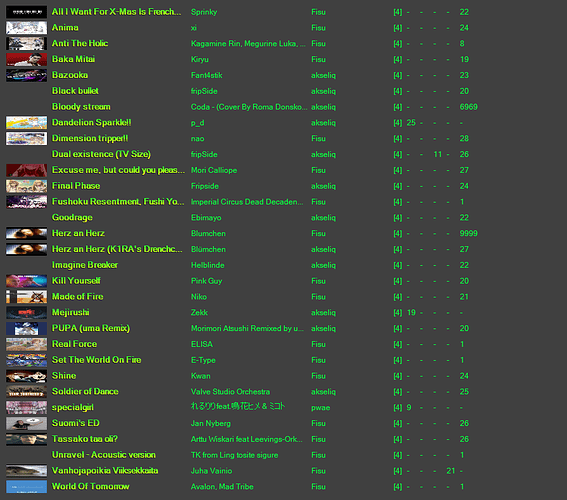 (Also, for people who didnt understand the title of the pack means "Free bucket" when translated into english. Its a joke based on the fact that finnish people love getting free buckets whenever they can.)
Update 1: Fixed everything wrong with goodrage. Redownload from 19.3.