EDIT: The pack got ranked! Make sure you check it out here!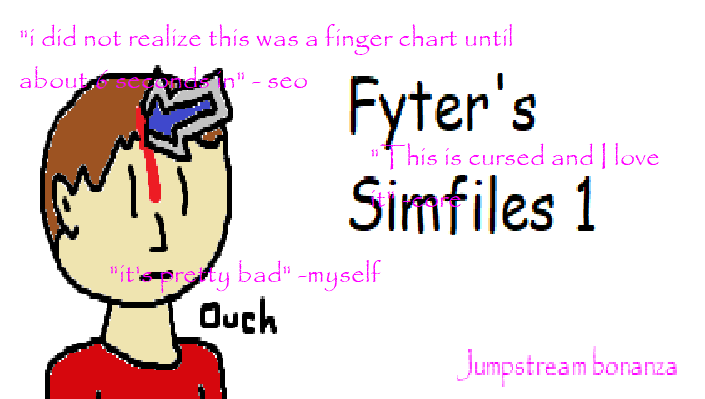 If this isn't enough to convince you to get this pack, I don't know what will.
This pack contains 8 different songs, all charted by yours truly. Also, an original boss song? Composed specifically for this pack?? By me??? Yes, please!
btw they are all jumpstream charts so if you're not into jumpstreams i'm warning you
Songlist:
Seo - brokenHeart resurrection ~estelle~
Seo - CANDY☆LAND
Nota & TRIAL - GIFT
100 gecs ft. Fall Out Boy, Craig Owens, Nicole Dollanganger - hand crushed by a mallet (Remix)
Kawaii Sprite - M.I.L.F.
Ω - MAX 300
EBIMAYO - Power Attack (Makinized)
Fyter - ??? (that's the boss song)
https://drive.google.com/file/d/1i2MGfxpsXSY-gGqpcSVhO-3JnpqR1Pno/view?usp=sharing
please play my pack please