(Notes: macOS Big Sur 11.2.3, and school laptop)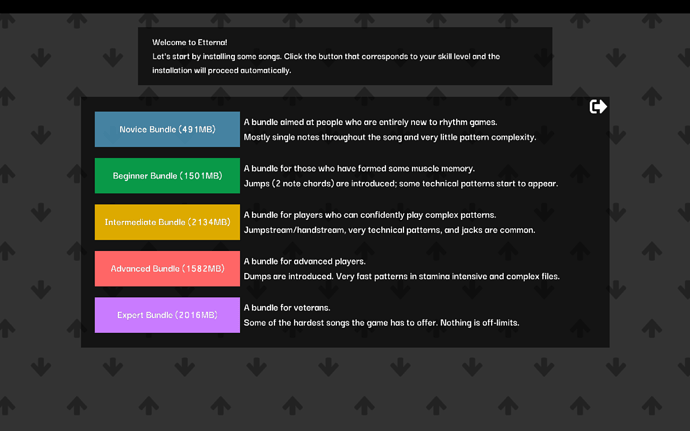 Etterna launches fine, until the popup that says "install some packs!" blocks me from getting any further. It doesn't seem to be responding to any of my inputs. Tried the arrow keys, clicking, literally every key on my keyboard, etc. Nothing's working. It might be because it needs global input monitoring?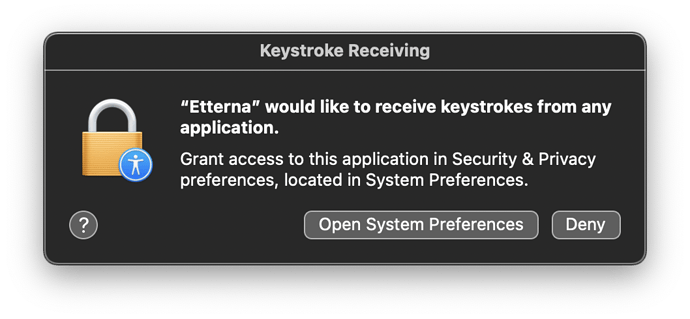 So yea if it's because of this, then I can't play Etterna on this computer. If there's some way to still have it register inputs, then I can. Either way, thanks for the help. Sorry that I'm another stupid macOS user asking a dumb question.
UPDATE: This question has been partially solved by just downloading the windows version and using wine, but if there's a fix to the native mac version that would be much appreciated <3