There seems to be an irreducible delay between my inputs for any jump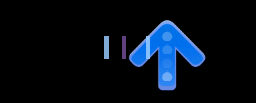 Since I started playing the game a couple of months ago all of my jumps looks like the above picture with a small delay between the first input and the second input, even if I hit the keys at the exact same time.
At this point I am certain that it's not human error since every single jump I've done has had that exact same delay between the notes. Has anyone else had this problem before? Any way to fix it so I can improve my accuracy on jump files?