Click the banner or click here to download the pack.
Cosmic Supernova Chordjack Pack contains a total of 16 (+2 alternative versions) semi-dense to dense chordjack charts and four handstream charts (HD diffs), ranging from 20-25 msd with a few outliers.
Here's the song list: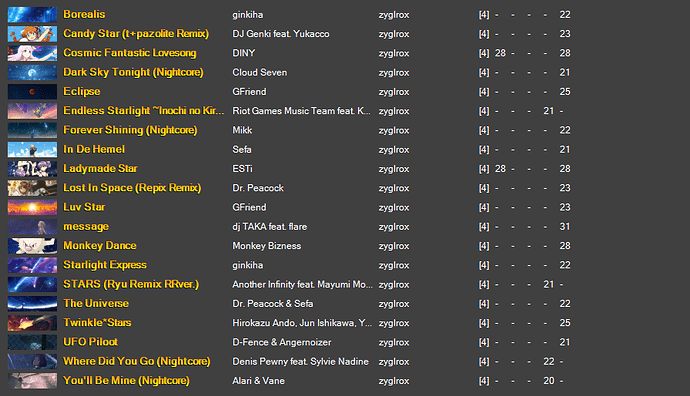 Shoutout to Jole for playing my charts, and Tachyon and his CCC project for giving me motivation to finish this pack.