Hello
This pack was originally meant to release during January-February of this year but due to poor time management and lack of interest in charting it was postponed.
This pack is a bit harder than the previous two packs.


click the banner for dl
Song list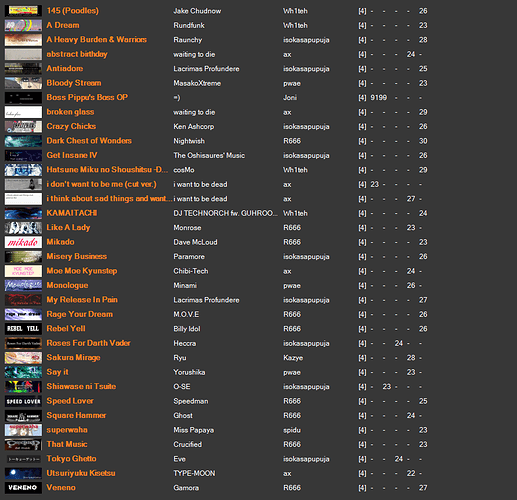 credits,
9 awesome bad files from isokasapupuja (me!!!)


9 awesome banger files from rynkky666

psst pls play again


4 very fennec files from Wh1teh!!!


3 awesomely weird tech files from pwae!!!


6 awesome files from new charter ax


1 awesome dump file from Kazye!!!
1 awesome awesome awesome awesome awesome awesome

from spidu!!!
1 pipp

boss

file from Joni




Enjoy !!!