aka We're Not Taking in DJMAX Related Things
Submission Rules
Target music
1-1) original pieces from the REFLEC BEAT series
1-2) excluding unlockables from BEMANI multi-platform events (reflec beat exclusives are fine)
1-3) excluding licensed ones
1-4) no music borrowed from any other games
1-x) extended versions from the Original Soundtrack or artists' albums are accepted.

File Requirements
2-1) chart file of at least 1(one) difficulty, with at least one of them having a difficulty rating less than 12(DROPNOTE scale) and no charts exceeding the difficulty rating of 15
2-2) bg image of 4:3 ratio(width bigger than 800) or 16:9 ratio(1920x1080)
2-3) banner image sized 512x160
2-4) decent .mp3 or .ogg file (check your audio quality and volume)
2-5) your cdtitle.png
Foreign Submission Guidelines
Regarding styles
5k charting is more akin to 6~7k charting than to 4k. Try IIDX styles to some degree and add your preferred ones like jacks, holds, et cetra. One style should not dominate the entire span of playing time, if not for some cases.

Rating your charts
DROPNOTE scale for 5k charts varies from 1 to 15 and over. You must be having no clue about this so asking for a test should do it.

Regarding above all
Send WIPs to my Discord id below(for fast response) if you want to prevent unfortunate rejections made by failing to satisfy the listed requirements.
And more…

You can ask for graphics(no cdtitles) in this thread for once or, twice and more? not sure lol
Submissions deadline is not set thus the release date.
And yes no DJMAX music.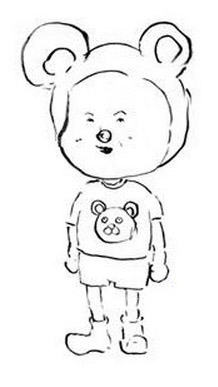 Submissions, mp3 requests, and more questions to
Skype: live:ju4664
Discord: gumiya#9232