*click on banner to download the pack
It's exactly what it sounds like. A pack full of holds aka noodles.
A lot of the files may feel somewhat odd since a lot of the sounds are expressed through holds. I guess you can call them osu! files for excessive usage of holds.
Since the focus of these charts are holds, there aren't any mines so that they're not necessarily a distractor ( basically sacrificing potential musical relevancy for playability ).
I'm aware a good majority of players dislike files where the primary focus are holds, but I had fun making these at the time so may as well just put this out there. With that, a lot of these files are over a year old so they don't necessarily mean I still chart like this.
Songlist is right under this and I apologize for the number of Camellia and KillerBlood songs in advance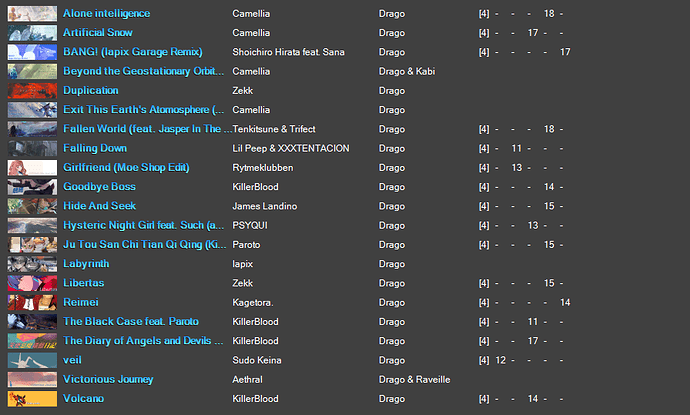 I've organized the files by the relative difficulty of the holds - both the head and the tail ( not necessarily by the MSD ); so Beginners would be the easiest and Edits would be the hardest. It might be a tiny bit off since there are multiple aspects of holds ( whether you call it skill or not, it doesn't matter ).
Otherwise, that's the pack ! I'm aware that this isn't for everyone, but I do appreciate if you play any of them :>