Zenith v1.5INDEV: (THIS ISN'T WHAT THE FINAL 1.5 WILL LOOK LIKE, BUT IT'S FIXED FOR .65*)
https://github.com/RyanGarsee/Zenith/releases/download/1.5INDEV/Zenith1.5INDEV.zip
Zenith v1.4: (THIS RELEASE IS .64 COMPATIBLE ONLY)
Download here… https://github.com/RyanGarsee/Zenith/releases/download/1.4/Zenith.1.4.zip
NOTE: YOU WILL HAVE TO MOVE YOUR SETTINGS OVER IN THE "Save" FOLDER FROM THE "Zenith version 1.3_settings" FOLDERS TO THE "Zenith_settings" FOLDERS WHEN UPDATING.

Zenith is a modification of 'Til Death's codebase that aims to recreate an old theme from StepMania 5 as much as possible in look and feel. HAHAHA, DISREGARD THAT, I SUCK COCKS
Zenith 1.5INDEV (for right now) adds:
-A music control (byebye zenith main menu theme)
-Fixes for the theme not starting up
Thanks to:
•poco0317 & Nick12: help with scripting and porting the original theme
•Sklitterbeer & Providence: inspiration, ideas, etc.
•Everyone that's downloaded the theme and tested it so far!





1.4 changelog
•Added pre-title screen banner
•Added startup noise (changeable by replacing startup.ogg in \Sounds)
•Added fixes for LOTS of bugs (including the errors that pop up every screen)
•And fixes that make multiplayer mostly playable
•Also more that I'm too lazy to write
1.3 changelog
•Ported music wheel from original theme (boy that took a while)
•Revamped tabs. ALL THE TABS.
•Fixed a couple bugs regarding text positioning and backgrounds not loading.
•Made it so that the theme no longer requires a modified fallback theme.
To update or install:
Extract the zip file to your Zenith folder (or a folder named Zenith in installation directory\Themes, I don't discriminate). REPLACE EVERYTHING.
Screenshots:
The title screen: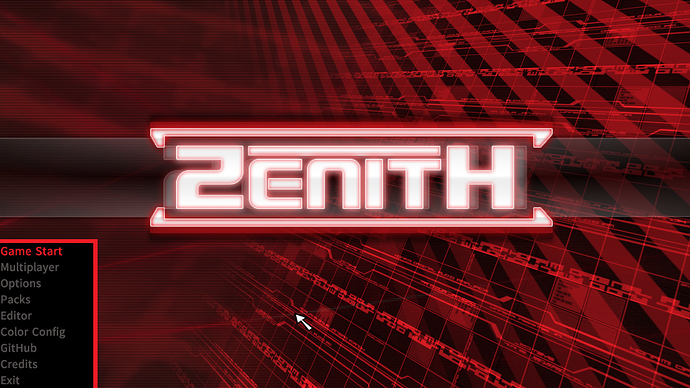 Music selection screen: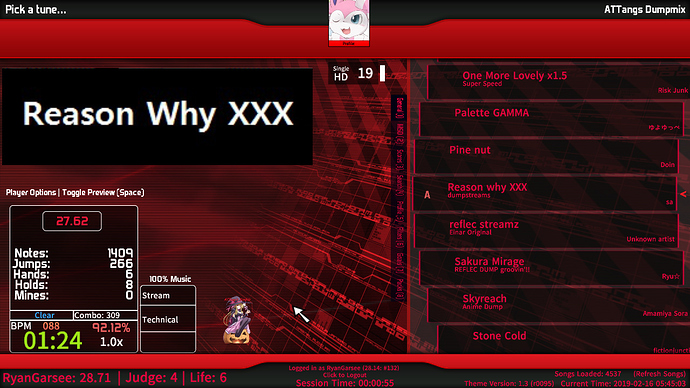 Evaluation screen: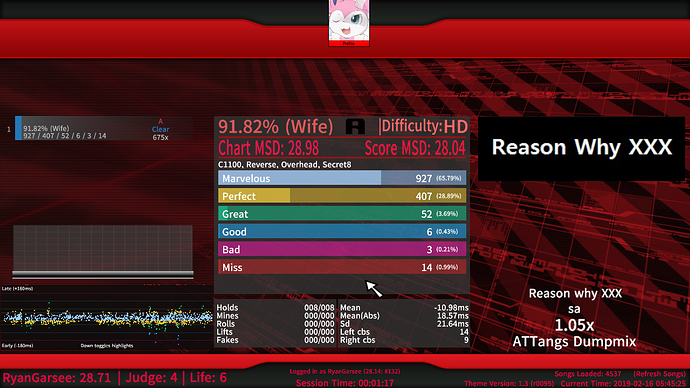 Gameplay will look mostly the same as 'Til Death.
Happy arrow smashing!